---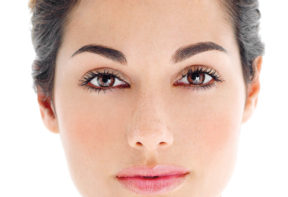 The aging process can take its toll on our face. As time goes by, the skin loses volume and starts to sag. Wrinkles and lines begin to appear on all corners of the face. Here at our Miami facial rejuvenation practice, Dr. Calderon helps patients regain their youthful appearance with RefreshFACE™.
How can I achieve facial rejuvenation with RefreshFACE®?
Dr. Calderon makes use of only FDA-approved injectable fillers, such as Belotero®, Juvederm®, Radiesse®, and Voluma™ to restore facial volume and give the patient a rejuvenated and younger look. Fillers can be injected into the eyes, cheeks, lips, mouth, chin, and jaw.
What is Belotero Balance®?
Belotero Balance® is an injectable filler that temporarily smooths out and fill sin moderate to severe nasolabial folds (folds that run from the side of the nose to the corner of the mouth). Belotero is also used to plump the lips. Vertical lines around the mouth and small lines around the eyes can also be treated with this filler. The results from a Belotero treatment appear subtle and natural. Depending on the individual and that area that has been treated, the results can last up to 9 months.
What is Juvederm®?
Juvederm® is a hyaluronic acid filler that temporarily adds volume to the skin. It has the ability to bind to water to "plump up" the skin and smooth out any wrinkles and lines on the face. Juvederm® treatments are quick and usually take 15 minutes. A very small needle is used to inject the filler into the treatment areas. Discomfort during injections is minimal and may be further minimized by applying a topical anesthetic to the skin prior to injections. Because Juvederm® does not have any animal-derived ingredients that can cause allergic reactions, allergy testing is not required before treatment. Effects of Juvederm® treatments can be seen immediately and typically last 9 to 12 months.
What is Juvederm Voluma™ XC?
Juvederm Voluma™ XC is an FDA-approved injectable filler used to instantly add volume to the cheeks. Hyaluronic acid fillers also appear to stimulate elastin and collagen production, two proteins that keep the skin elastic and full. Juvederm Voluma™ XC contains lidocaine, a local anesthetic, to improve patient comfort during injections. This injectable filler is manufactured using the VYCROSS™ technology, creating a smooth-gel filler that produces long-lasting results. It is injected into the cheek and the mid-face to improve facial volume and fullness. Although individual results may vary, the correction provided by Juvederm Voluma™ XC lasts up to 2 years for most patients. A touch-up treatment a month after the initial treatment may also be recommended by Dr. Calderon to achieve your desired results.
What is Radiesse®?
Radiesse® is a wrinkle filler that plumps the skin and rejuvenates the face. It is injected into the skin using a fine needle. The filler immediately adds volume under the skin and naturally stimulates the production of the body's own natural collagen over time. The results appear natural and last a year or more in most patients. Radiesse® can treat chin wrinkles, smile lines (lines from the side of the nose to the corner of the mouth), marionette lines (lines that run downwards from the corners of the mouth), and pre-jowl folds (area on either side of the chin). Radiesse® should not be used in patients who have allergies to any of the product's components. It should not also be used by breast-feeding or pregnant women, as well as those who are under 18 years of age.

Pre/Post Docs

»

Pre/Post Procedure Instructions: Injectable Treatments

»

Office Policies