---
A comprehensive approach to complete hand rejuvenation. Experience total hand rejuvenation with Radiesse® dermal fillers in combination with customized medical grade peels and laser brown spot removal treatments.
RADIESSE® for Hands is the first and only dermal filler FDA approved to correct volume loss in the hands.
Over time, loss of volume in the hands can leave skin looking thin and wrinkled, often revealing unsightly tendons and veins. As one of the most visible parts of the body, the appearance of the hands can be a significant indicator of age.
With the treatment of RADIESSE for Hands provides immediate volume for smooth, natural-looking results that last up to 1 year.
A rejuvenating and skin resurfacing procedure used to improve skin texture by removing top layers of dull skin. Our peels utilize lactic, salicylic, citrus, and retinol acids, as well as antioxidants to treat hyper-pigmentation, age spots and sun damaged skin on the hand area.This customized treatment will leave your skin looking smoother, firmer, and more hydrated with minimal downtime.
Laser is the most commonly used to effectively target dark concentrations of melanin such as brown age spots, freckles and other pigmented lesions.The treatment will leave a small scab where the spot was and will disappear in 1-2 weeks. Generally most pigmented lesions are removed with one to two treatments and deeper lesions will require more treatments.
Recommended Refresh Skin Essential Products:
Call Leonel Calderón, M.D. today to schedule your hands consultation and determine which customized treatment would work best for you.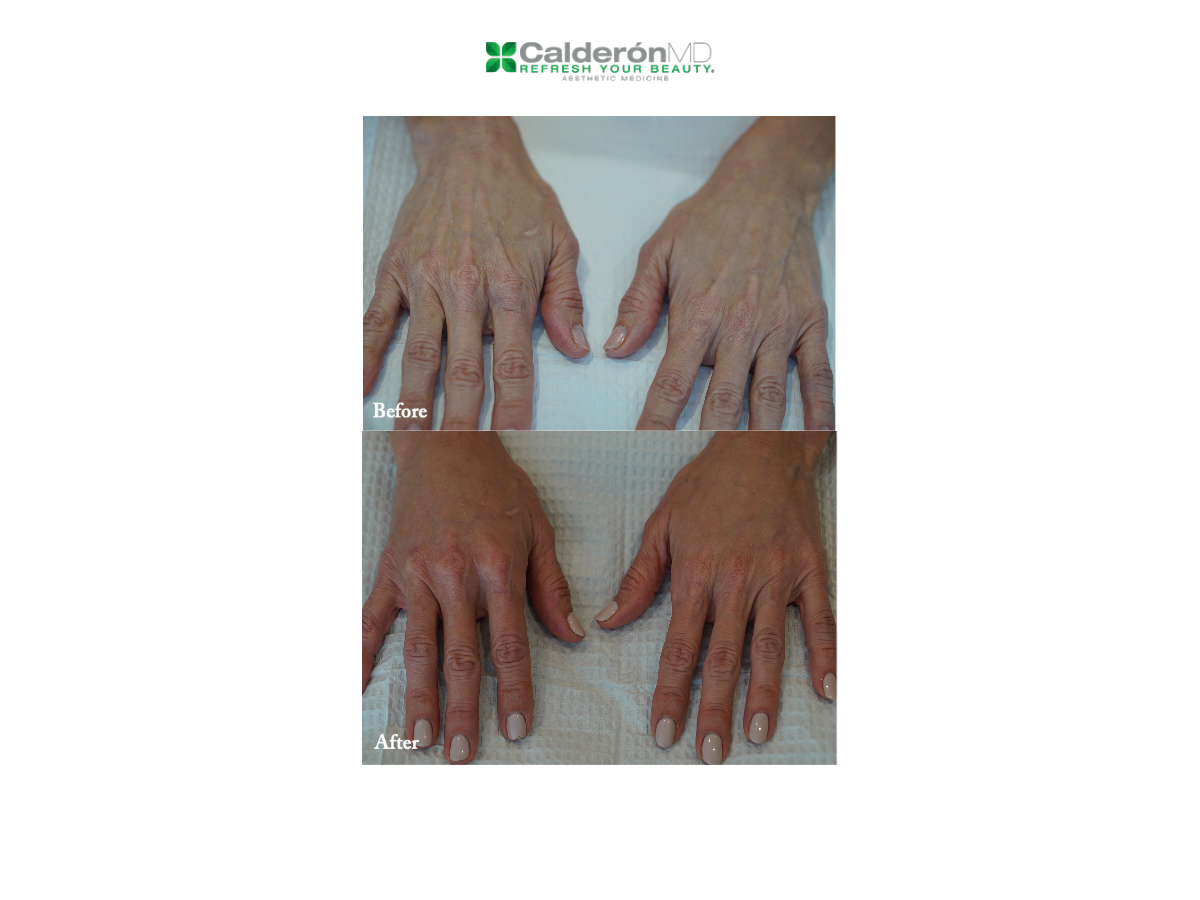 Before/After LHR 2
Rejuvenate Hand- With a combo of hyaluronic acid and calcium based bio—stimulation filler. Restoring lost volume will improve appearance.